< Back to latest news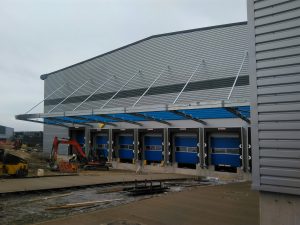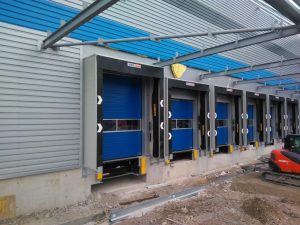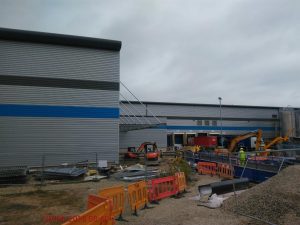 Great progress is being made on one of our larger schemes at Trafford Park in Manchester.  The project, for which Dabinett is the lead consultant, sees the construction of a new 1,500sqm warehouse extension, new offices, mezzanine and an external pallet store.
The progress on site is a culmination of taking the project through feasibility stages, to planning and procurement.  The works are being procured via a construction management contract.
Over the last few months, the superstructure has been constructed and the cladding and roof sheeting completed.
Loading bays are almost ready for the dock levellers to be installed and the airlock separating the extended storage area from the outside yard is constructed.
The scheme has utilised Dabinett's knowledge of project management and experience as principal designers.